Welcome to the Newberry Candy store.
For a limited time $10 flat rate shipping for your entire order! $10 shipping option will show when you enter your shipping address at checkout.
Check out our new Newberry Candy Club! Chocolate shipped to your door every month!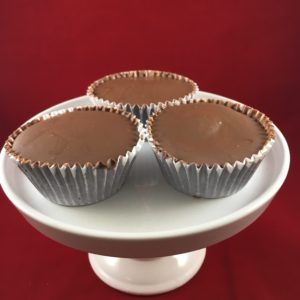 Giant peanut butter cream cup
A thin milk chocolate shell filled with an incredibly smooth and thick chocolate peanut butter cream that starts to melt the instant you bit into it.
This monster peanut butter cream cup is the size of a cupcake and weighs over 3.5oz.
Peel off the paper wrapper, cut it up and share it… or don't share. It's that good.
not rated
$

4.49
Add to cart