Welcome to the Newberry Candy store.
$14.99 flat rate [email protected] $14.99 shipping option will show when you enter your shipping address at checkout.
Check out our new Newberry Candy Club! Chocolate shipped to your door every month!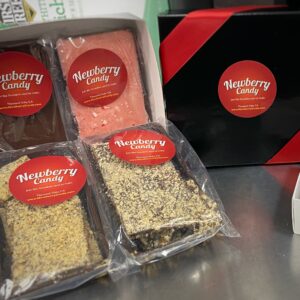 Toffee and Fudge gift box
Our Toffee and Fudge mix box is perfect for any family gift or event and it comes packaged in a fancy gift box with ribbon.
1 Milk chocolate toffee 10oz
1 Dark chocolate toffee 10oz
2 large packages of fudge assorted flavors 12oz.
Note: Fudge flavors change seasonally.
$

57.48
Read more